DivoraRoma - SICILY:
October 22-29, 2018
A proposal for a custom week-long culinary/wine adventure through Sicily in October 22-29, of 2018
$2300 per person for a double room for two / $2500 for a single room for one
An introduction to Sicily:
"History of Sicily:
Visitors to Sicily are often overwhelmed by the richness of the history of this small island. Some of the best Greek archaeological sites are to be found here, as well as Roman catacombs and aqueducts, resplendent Byzantine mosaics, and stunning Arab and Norman architecture. Whilst its heartland, deforested by the Greeks to provide arable fields, is home to some of the poorest peasant lifestyles left in Western Europe. To get under the skin of Sicily you need to dissociate it from its modern character as a province of Italy, and explore each of the diverse cultures that have prized this fascinating island, for whom it has been seen as a precious jewel in the Mediterranean whilst delving into its abundant history and learning some invaluable Sicily facts to take away with you.

Maps of Sicily today will normally show its position only as a triangular island floating off the toe of the boot-shaped Italian peninsular. However, to really experience Sicily, you need to find a larger Sicily map, and see its strategic location relative to the whole of the European continent, and particularly to Greece to the east, Spain to the west, and North Africa to the south as well as to Italy to the north. Lapped by three seas, and with an ideal climate and diverse and fertile landscape where you can drive from snow peaks to orange groves in dazzling coastal sunshine in a few hours, it is easy to see why Sicily has proved so irresistible to its neighbors throughout its long history. Colonized by the Greeks, Romans, Carthaginians, Saracens, Normans, Swabians, French, and Spanish, each new invading force found some way of reaping benefit from the wealth of the island, and each left its distinctive imprint, in its towns and cities, countryside, language and cuisine. Sicily is a true melting-pot of myriad, diverse cultures and unlike anywhere else in Europe."
"Sicily today:
The Sicilian language, the ultimate fusion of the incredible diversity of this island's history, and quite incomprehensible to even fluent Italian speakers, famously has no future tense – the ultimate testimony to centuries of oppression. Modern Sicilians are a complex race, dispossessed for centuries, they now find themselves custodians of the cultural and historical monuments of their oppressors, and in the strongest situation in their history. The visitor to Sicily today senses a resurgence of interest and pride in their past and the beauty and richness of their island, with visitors all year round it provides the locals with a source of sustainable tourism. Now, more than ever, it is time to explore and discover for yourself the unique, precious jewel that is Sicily."

Source: Wikipedia
Accommodations
in Sicily for our
group of 8 travelers
(4 couples + Alice)
What I am envisioning is a beautiful farmhouse home (like this one here, currently available to me!) with 5 private and spacious bedrooms, 5 bathrooms for the most privacy, a beautiful spacious kitchen, and a typically Sicilian outdoor area with mature trees and outdoor seating (either a garden setting or a terrace).
Sicily is year-round sunny and either warm or mildly so. Even in the relatively cooler winter months, the sky is generally blue, allowing for an active outdoor lifestyle, immersed in nature and enjoying the fresh air and stunning views.
This particular home is in the Northwestern area of the island, and is between the two major cities of Palermo and Trapani (closer to the latter).
---> If less than 8 travelers join the adventure, the farmhouse/lodgings will not be as big as this 5-room farmhouse, but it will be just as historic and beautiful! Promised!
Activities & Notes:
All is based on our group's past experiences together in Rome, and based on my research by talking with local Sicilian friends and restauranteurs. This is obviously a tentative (sample) itinerary that will be modified once I have confirmation of the trip and I can reserve all of it, officially.
Sicily is a BIG region with small country roads connecting the cities, towns and sights. With our 7 days there, I HIGHLY recommend sticking to one area of Sicily, to avoid hours-on-end of driving. We could do Western Sicily in 2018 and Eastern Sicily in 2019! ;)
Unlike Rome, Sicily is not as well connected by public transportation, so I will have a van for us to use (either our own with myself as the driver, or I'll contact a private driver to take us around as necessary - I'd rather have our own van so we can be free to explore anytime, but we'll cross that bridge when we get there) ;)
FYI: October 22, 2017 sunrise and sunset times: 6:12am and 5:15pm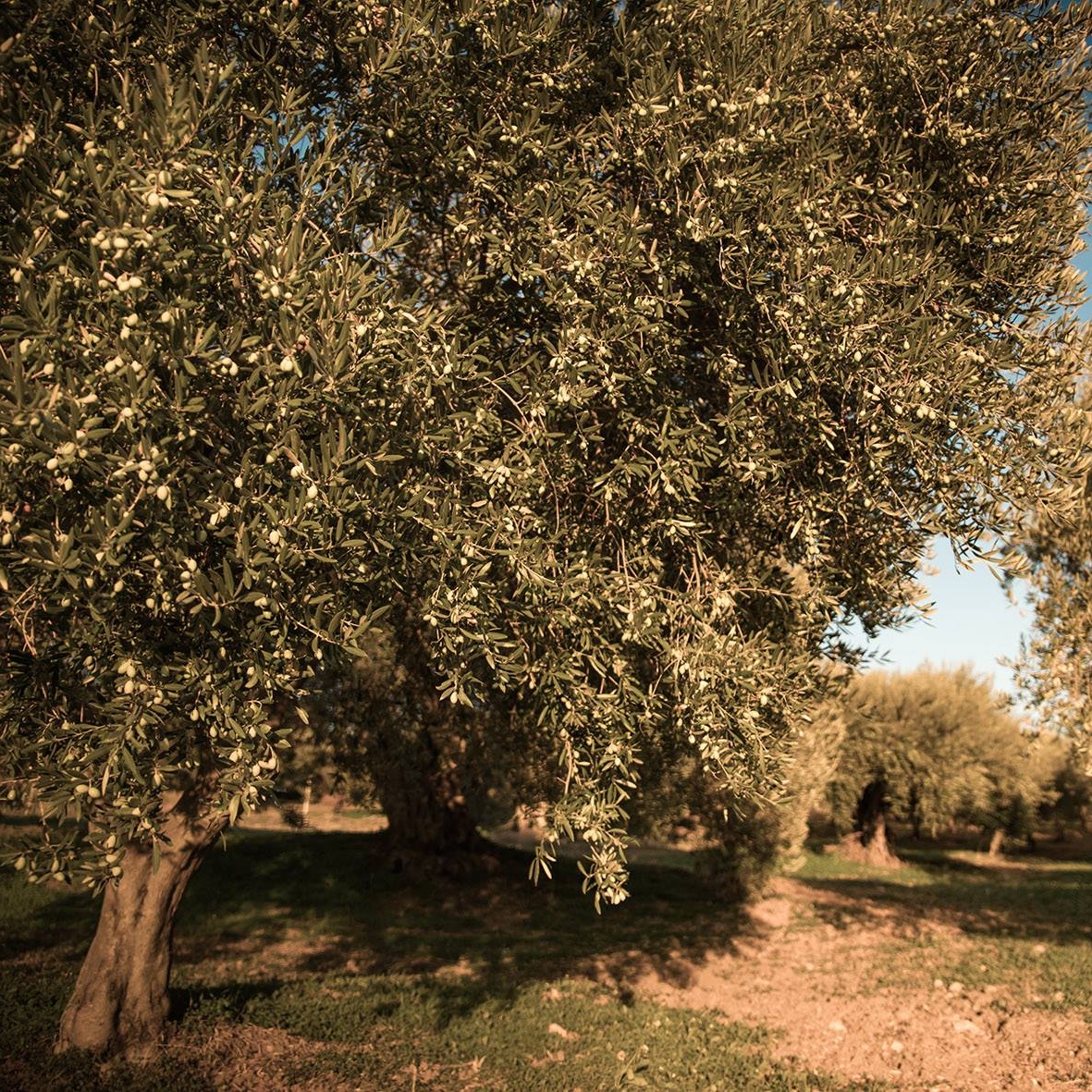 The following tentative itinerary was created supposing we were to live in NORTHWEST SICILY
IE: the various locations mentioned below would be different if we were to choose a villa in EAST SICILY
* 5 nights in our villa
* 1 night in Palermo
* 5 dinners
* 3 lunches
* 1-2 cooking classes
* 1-2 vineyard tours
$2300 per person for a double room for two
$2500 for a single room for one
Day 1, Monday October 22
ARRIVAL
HAPPY HOUR + FIRST DINNER
Arrive at the closest International Airport to our home (in this case, Palermo Int'l Airport or Trapani Regional Airport).
I will arrange to pick you up at the airport this time (unlike Rome, public transportation leaves to be desired)
We get to our villa, settle in and freshen up and we will have a brief orientation about the itinerary and our surroundings
Happy Hour is at home with my previously arranged local delicacies, cheeses, meats, fruits, and wine
Dinner reservation in nearby at 8:30pm
Day 2, Tuesday October 23
LUNCH + DINNER
DAY TRIP!
We will take this day to explore the archaeology, the scenery and the beauty in the immediate vicinity to our home, so we may get a clear visual of our beautiful surroundings (exact locations are TBD but may include ancient Greek/Roman ruins, sea coves and beaches, and panoramic view points, a drive along part of the coast, etc...). Example:

From our villa to the Temple of Segesta - Greek temple ruins on top of the hill (30 minutes)
From the Temple of Segesta to Castellammare del Golfo - A beautiful ancient seaside town (25 minutes)
Front Castellammare Del Golfo back to our villa (40 minutes)
 

Lunch by the sea in Castellammare del Golfo at 1:30pm
After lunch we can (together or separately) explore the town, museums, churches, sites
Dinner reservation at 8pm (though in Sicily Tuesdays are the days in which most restaurants closed... so we might have dinner at home) ;)
Day 3, Wednesday October 24
DINNER (cooking class)
DAY TRIP!
We will drive to nearby hilltop ancient town of Erice for a day of exploration (around 25 minutes away from our home)
We can explore the beautiful hilltop village in group or on our own, with lunch on you, anywhere you like
We should meet back up around 2:30pm at the latest so we can begin our fabulous cooking class experience where we will learn to make Trapanese (Sicilian of Trapani) ... The evening class of typical Sicilian dishes is from 3pm to 8pm with dinner included
Day 4, Thursday October 25
OPEN DAY!
We can take it easy today. We will have been doing so much for the past 3 days!
I am open to driving you somewhere new you'd like to explore, and I can pick you back up a few hours later, if you like
We can all play it by ear so we can coordinate my driving you places :)
Lunch and dinner is up to you today!
Day 5, Friday October 26
LUNCH
DAY TRIP!
The port town of Marsala (yes! Where the wine comes from!) is 60 minutes away from our home, to the southwest
This point is only 50 miles away from the African continent! :)
Salt flats have produced Sicilian salt for thousands of years, wind mills churn the water and move the grinders, while ancient Roman villas and Greek temples lay still on the cliffs. This city is worth visiting for its active fisheries (and the delicious fresh fish we get to eat!) as well as for its Marsala wine which is prominent in its local cuisine. Piazze and streets are covered in marble and cobblestone...
We'll have a late lunch AND dinner here so we can experience it all! (Lunch is on me, while dinner is open!)
Day 6, Saturday October 27
DINNER (vineyard tour and cooking class)
Today is our wine tour day. I'd like to venture out into the vineyard areas of Western Sicily to see where the delicious wines have been growing and producing for hundreds of years, and to taste it on the spot.
Lunch will be mid-day wherever we end up being at that time and is on you - so you may choose whatever you prefer (we may be at a vineyard or in a village, we won't know until all is reserved and official)
In the afternoon though, I'd like to visit Baglio Soría Firriato is one of the most famous wine producers in Sicily (30 minutes away from the villa). Up there with Decugnano Dei Barbi in Umbria! We will enjoy a wine tour and tasting as well as a cooking class showing us a typical Sicilian traditional dinner (which we will then eat and enjoy, of course)
Day 7, Sunday October 28
LUNCH (food tour) + HAPPY HOUR + FINAL DINNER
WE MOVE TO PALERMO
This is our last full day together, which is always bitter sweet :(
We will move out of our villa in the country (by 10am) and will drive to Palermo (around 60 minutes away from home)
We will all be flying out of Palermo on the 29th (is what I am assuming) so to make things easy for all, we will move to a beautiful and cozy Bed & Breakfast in the center of Palermo for the night of October 28th where we can enjoy our last day together while exploring the capital of Sicily)
We will explore the ancient center of town, the sights and sounds of the big city, and we will observe life as it is lived by the Sicilians.
A Food Walking Tour with an expert local guide will show us what Palermo's famous street food and fresh fish markets are all about.
We'll enjoy lunch while on tour too
The afternoon and evening is open to anything we like! The port, the museums, the shops where we can purchase mementos to take back with us to Portland, etc... I will talk to locals and research between now and then because I know that Palermo has its secrets ;)
We can rest up and freshen up in our B&B around 4 or 5pm, to then go back out for our last evening together: Happy Hour with a cocktail by the sea at 6:30pm, and then a delicious Palermitan dinner at 8pm
Day 8, Monday October 29
DEPARTURE
Today is the day we leave Sicily and each other :(
We'll have breakfast at the B&B together I am sure! And then we all go on our way to our next destination
I will also leave Sicily and will head back to Portland, so we may be in the same (Delta) flight with some of you! :)
GRAZIE AMICI!
BUON VIAGGIO!
DivoraRoma... SICILY 2018 contact form: